Image credits: JESHOOTS.COM on Unsplash

We can all agree that summer 2020 is a rather unpredictable one. While many of us were forced to change travel plans due to the lockdown and are staying home, others might be on the move again due to travel restrictions easing up in certain countries.

However you're planning to spend the next few months, you can rely on your smartphone to make the most of this awesome season. We've picked our top 10 apps to help you do just that! Feel free to give them a spin, since most of them have a free trial option.

Learning
Blinkist

What would a vacation be without a few great books? Also, if you've been on a reading streak during quarantine, the summer season is the perfect time to maximize that. Check out Blinkist - this app offers full-length audiobooks, as well as 15-minutes highlights from best selling non-fiction books and exclusive podcasts.
From 6,67€ monthly - Android and iOs.

2. Scribd

Scribd is a handy option for travelling. Put an entire digiral library in your pocket, with access to millions of books, audiobooks and magazines - and even sheet music for the budding musicians out there. New releases are updated regularly. We are hooked!
From $9.99 monthly - Android and iOs.


Fitness & Mindfulness

3. ClassPass

Disclaimer: we believe that anyone already has a "beach-body" as long as it's on a beach and that doesn't require a six-pack! However, fitness does the body good, so if you're looking to get your dopamine hit before travelling or having a staycation, we vouch for ClassPass. Sign up for instant access to the best fitness classes and studios in your city, from yoga to cardio.
From €29 monthly - Android and iOs.

4. Glo.com


For a personalized wellness and fitness boost at home, Glo is our go-to app, with unlimited access to 4000+ online yoga, barre, cardio and Pilates classes. Yoga comes in all styles, from Iyengar to Vinyasa and Kundalini. We also love the soulful and grounding meditations! It's well worth investing in a membership.
From $18 monthly - Android and iOs.


Entertainment
5. Tidal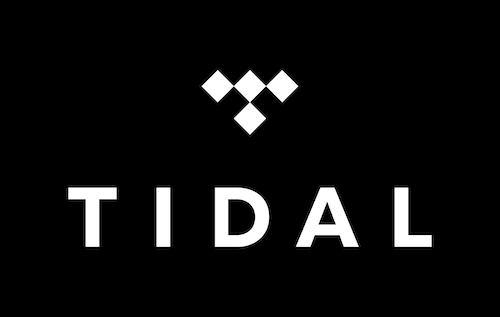 Owned by Jay-Z, what sets Tidal apart from the myriad of other streaming music apps is quality, as you'll have access to CD-quality lossless tracks and hi-res FLAC-based audio files. No road trip will ever sound the same! You'll be supporting your favorite artists too, as it's paying the highest percentage of royalties to songwriters in the streaming market.
Plans start at $4.99 monthly - Android and iOS.

6. Quibi

While Netflix remains the undisputed king of subscription-based platforms, there are interesting alternatives out there. Newly launched Quibi delivers short-form content to your smartphone, with episodes running under 10 minutes. It's designed as a vertical-format, mobile-only experience and aimed at millennial and Generation Z viewers. Curious? Try it.
Plans start at $4.99 monthly - Android and iOS.

Mental Health
7. Talkspace

It's fair to say that 2020 has been a challenging year. On top of the Coronavirus pandemic, we have witnessed racial and social injustices in the US, which have initiated a global movement. We are growing and evolving. With many huge shifts taking place on a collective level, on top of our own individual struggles, it's no wonder that our mental health is affected. There is no shame in asking for support. For that, we highly recommend Talkspace, which offers a network of professionally licensed therapists that you can reach any time and from any device thanks to unlimited messaging. Pricing plans vary.
Plans start at $49 weekly - Android and iOS.

Practical Summertime Solutions

8. Packpoint

Do you forget things when traveling or overpack? Does the thought of packing send you into a panic? Why not get a little help from this app. PackPoint helps you pack a personalized list of items based on length of travel, weather at place of destination and planned activities. We are sold!
Free - Android and iOS.

9. Cocktail Flow


Brush up on your mixology skills this summer! Your guests will be suitably impressed with your tipples thanks to Cocktail Flow. The app shows you what combinations you can mix based on the ingredients you already have. Alternatively, you can browse beautifully presented cocktail recipes.
Free - Android and iOS.

10. UVLens

We all love a tan, but no one is keen on sunburn. Whether you're enjoying a trip to the beach, to the park or to your balcony, don't underestimate the damage that exposure to sunlight's ultraviolet radiation (UV) can cause to your skin. Luckily, UVLens is a simple yet accurate app that calculates your risk of getting sunburnt and advises on timing for sun exposure.
Free - Android and iOS.

Are you looking for support to launch and manage your user acquisition and user growth strategy? Drop us a line at
partners@apptrust.io
.
Author: Elizabeth Marchetti